Welcome to Wicker Park
As one of Chicago's trendiest and most creative epicenters, Wicker Park is a hotspot for one-of-a-kind boutique shops, esoteric book and record stores, countless art galleries and performance venues, as well as a highly-regarded, palate-pleasing dining and craft cocktail scene.
Around the Block
Wicker Park
One of the hippest destinations in the city attracts a diverse crowd.
The ultra-popular, multifaceted neighborhood of Wicker Park appeals to people from all walks of life. A blend of chic restaurants, dive bars, vintage boutiques, high-end retailers, art galleries, and recession-proof book and record stores reflect its rich eccentric spirit.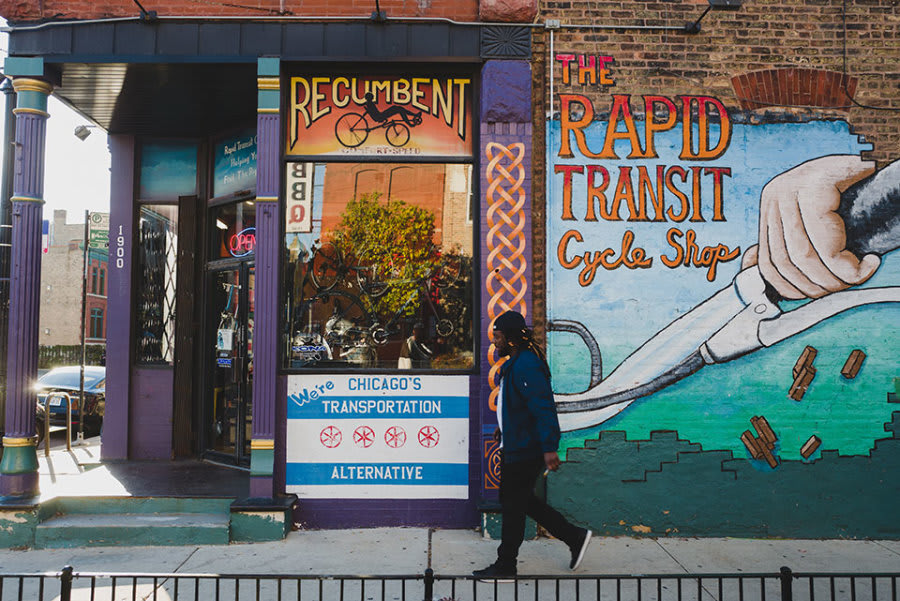 The Neighbors
A jack-of-all-trades neighborhood with trendy hipsters, working artists, business professionals, and families.
Young professionals living in Wicker Park work hard but know how to have fun, contributing to the neighborhood's youthful vibe. Trendy hipsters and artists have infused culture and style into the area in recent years, and local schools attract families who also want to live in unique and spacious homes.